Drive2 QuietTech EFI
The NEW Yamaha Drive² EFI Fleet car is here, with its low-emission Electronic Fuel Injected 357cc 4-stroke Yamaha petrol engine capable of 24km/hr on the level. Combining the ROI of petrol with the dependability and luxury of the Drive² range, this model is intended primarily for golf cart fleets at golf courses and estates and for commercial users, although these carts are also available to private buyers and as 2- or 4-seaters.
The new EFI Fleet comes standard with USB charging ports, a soft touch steering wheel and independent rear suspension. It also features a filterless oil system for ease of maintenance and is the most fuel-efficient petrol engine in the industry with all the great features of the Drive2 line.
In Stock: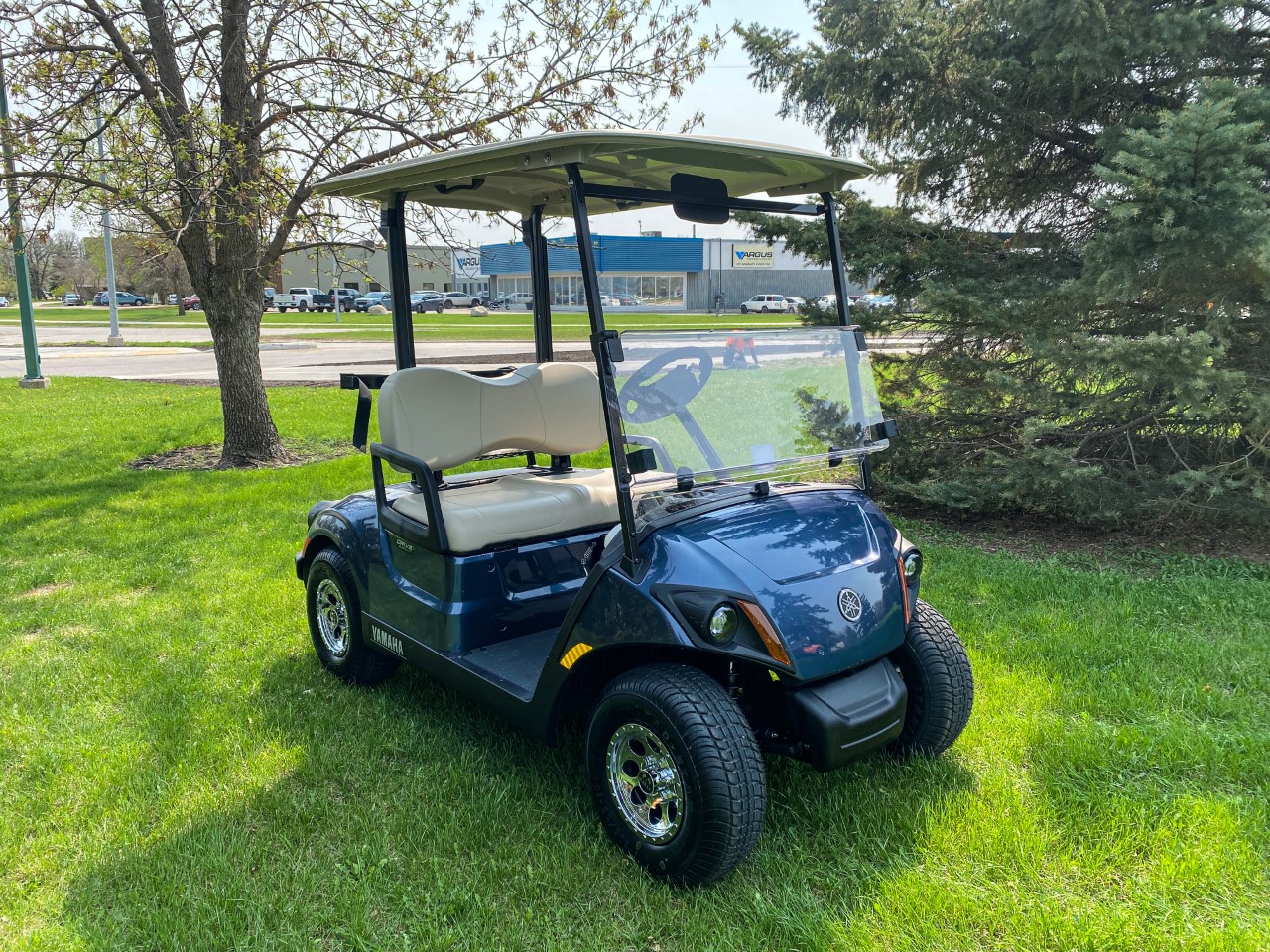 $13,500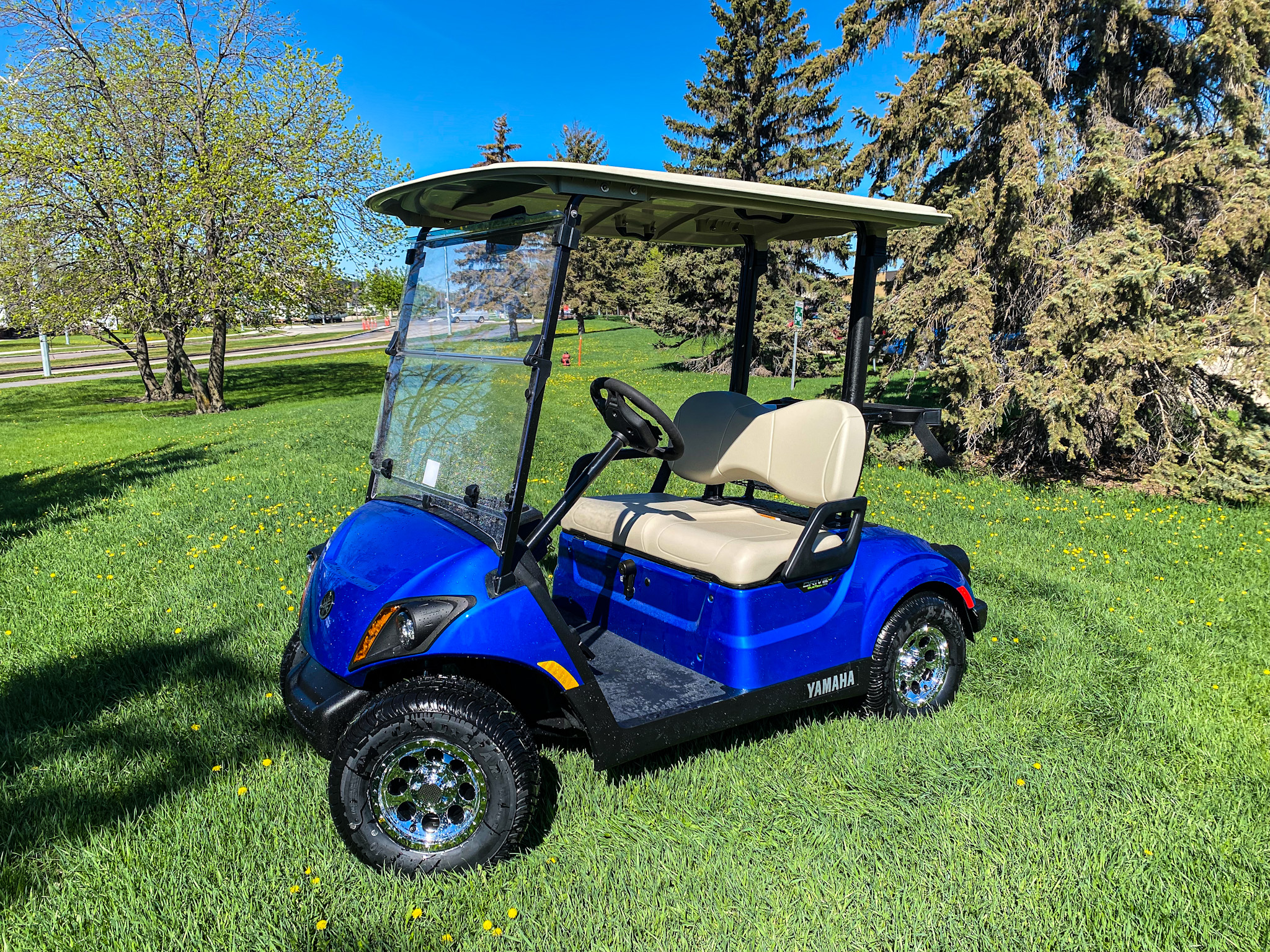 $13,500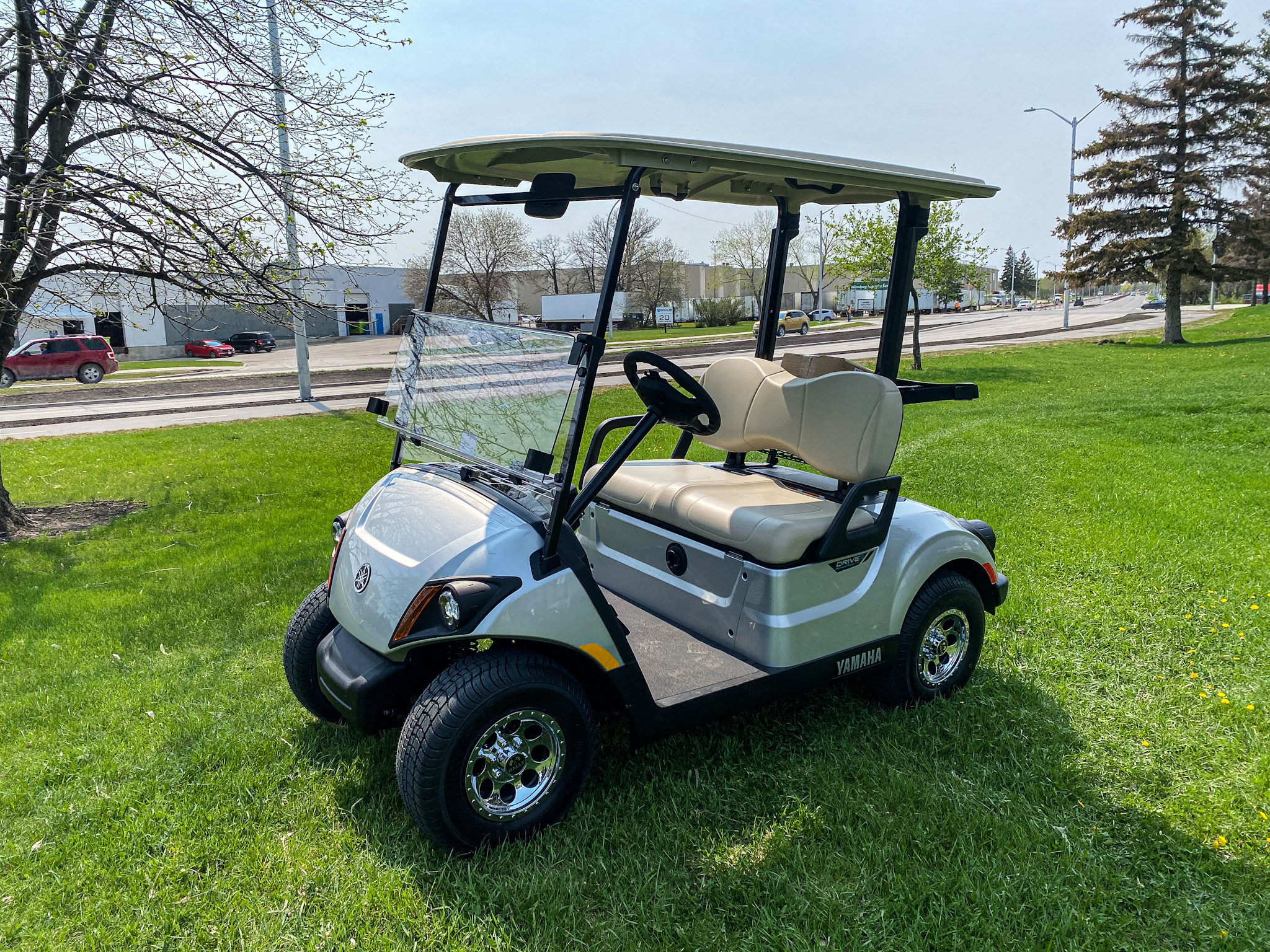 $13,500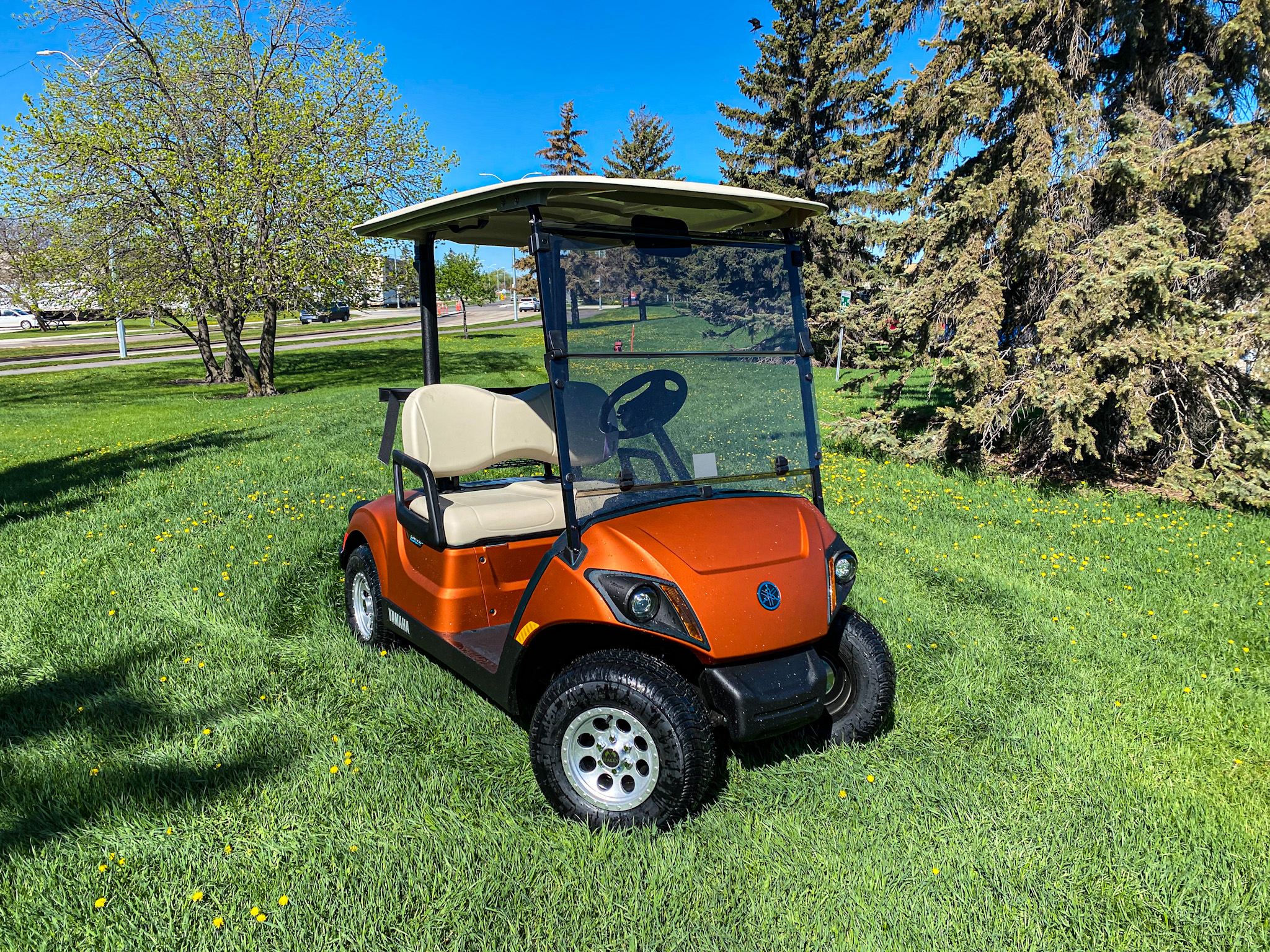 $13,500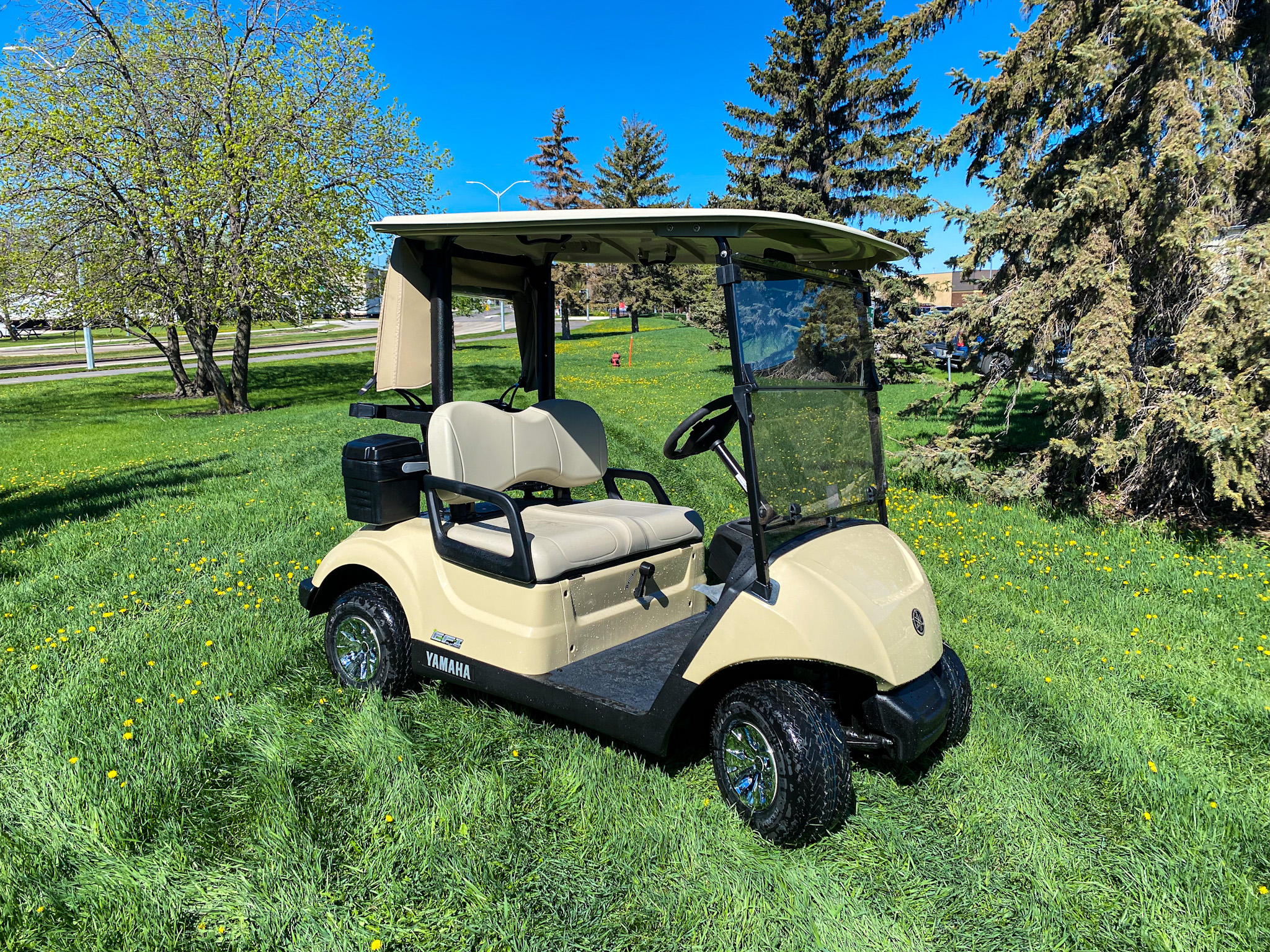 $12,500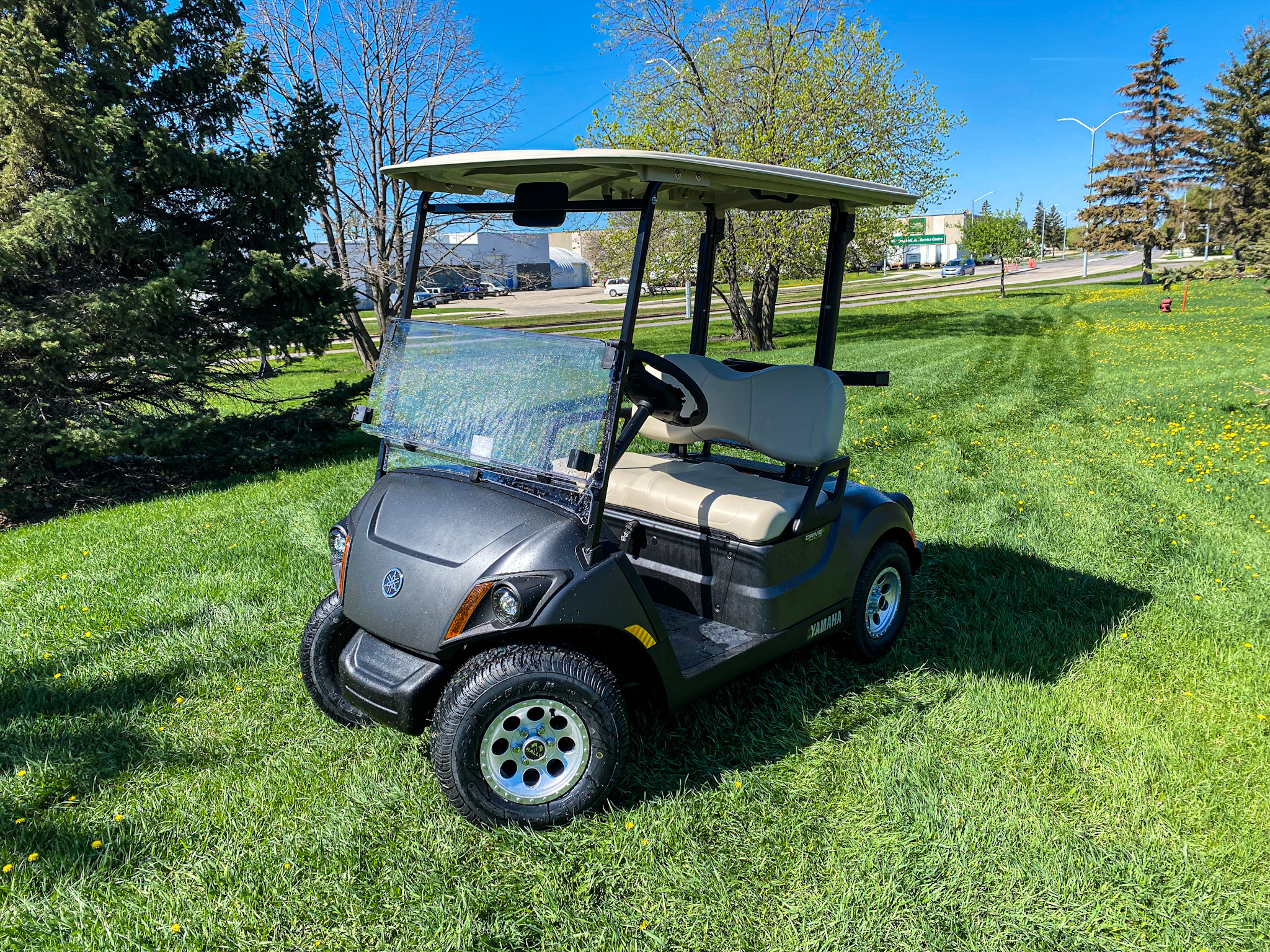 $13,500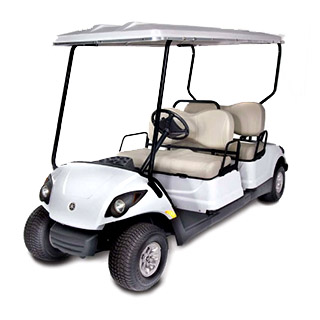 Gallery 7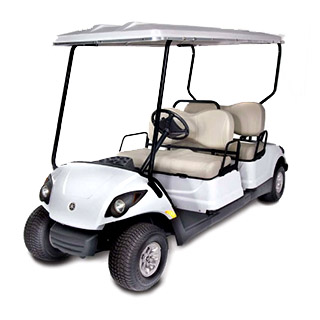 Gallery 8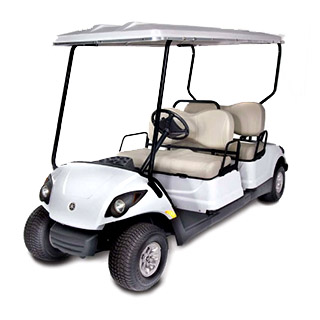 Gallery 9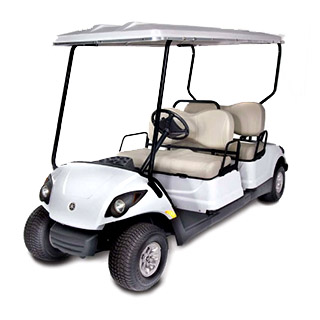 Gallery 10
---
Features
Independant Rear Suspension
Industry-first fully independent rear suspension for maximum performance and comfort.
Large Bagwell
Our new larger, more spacious bagwell holds two golf bags comfortably and securely.
*2-seater option only
Automotive Style Dash
Our newly designed dash has 34% more room, larger cup holders, and a place for two range finders and mobile devices.
Larger Rear Access Panel
382% larger for ease of maintenance.
Front Suspension
Fully independent front suspension for maximum performance and comfort.
Larger Sweater Basket
Most storage and no cleaning required.
*2-seater only
ClimaGuard™ Top
Features a double rain channel, clog-proof downspouts, and still the widest, longest coverage area in the industry.
Storage Bin with No-Slip Mat
34% larger to keep more valuables in place.
Improved Leg Room
Most leg room in its class (13.56 inches)
Rear Facing Seat Kit
Rear-facing flip seat for additional passengers or cargo. Either Yamaha Kit or Golf Car Associates Kit depending on availability.
*4-seaters only
USB Charging Ports
2 USB Charging ports keep you charged on the go
QuieTech EFI
The QuieTech EFI performs almost as quietly as an electric, and the first-ever Independent Rear Suspension on a golf car.
Soft Touch Steering Wheel
Luxury soft-touch luxury steering wheel. 3-spoke design with black moulded polyurethane grip. Silver anodized spokes. 11 ½" diameter.
---
Specifications
| | |
| --- | --- |
| Maximum Speed Adjustable | 15.0 mph (24 km/h) |
| Minimum Turning Radius | 9.2 ft (2.8 m) |
| | |
| Dry Weight | 720.9 lbs (327 kg) |
| Fuel Tank Capacity | 5.8 U.S. gal (22 liters) |
| Tire Size | 18 x 8.5 - 8 (4-ply rating) |
| Seating Capacity | 2 persons |
| Available Model Colours | Glacier, Sunstone, Emerald, Garnet, Sandstone Metallic, Moonstone Metallic, Carbon Metallic, Bluestone Metallic, Rich Brown Metallic |
| Available Seat Colour | Standard: Stone - Optional: Black |
| Available Suntop Colour | Standard: Stone - Optional: Black |
---
Dimensions
| | |
| --- | --- |
| Overall Length | 93.6 in (238 cm) |
| Overall Width | 47.3 in (120 cm) |
| Overall Height (with suntop) | 70.2 in (178 cm) |
| Wheelbase | 64.4 in (164 cm) |
| Front Wheel Tread | 34.8 in (88 cm) |
| Rear Wheel Tread | 38.3 in (97 cm) |
| Minimum Ground Clearance | 4.3 in (11 cm) |