Automotive Lift Service & Lift Inspections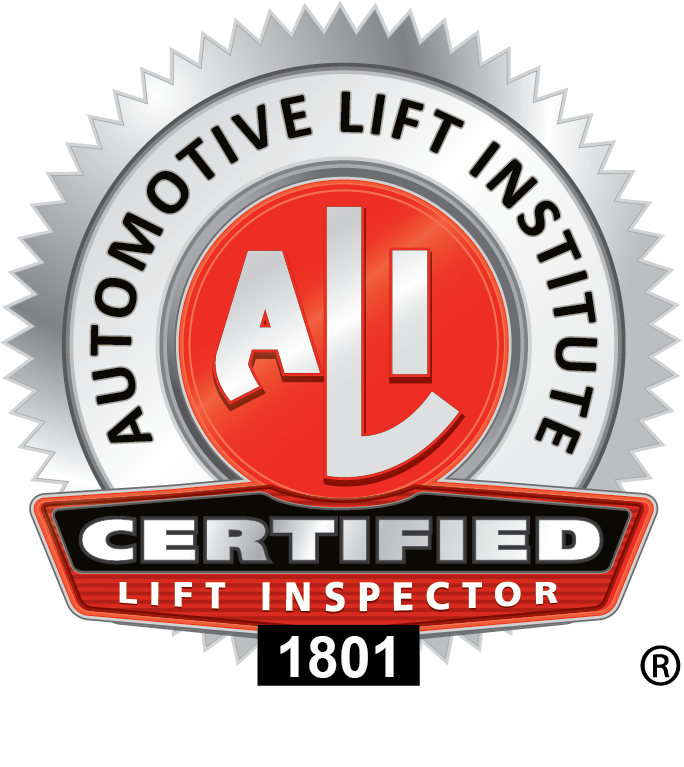 Stephenson Equipment in Winnipeg is home to the only Automotive Lift Institute (ALI), certified inspector in Manitoba and Northern Ontario. Join the GOLD standard. Get your lift inspected yearly to reduce future costs of failure, decrease the risk of equipment failure, and reduce your liability in the event of future equipment failure.
Our lift inspection service includes the following:
Full functionality testing up, down, hold, shut offs, and proper orientation.
Examine structural components, including welds, signs of fatigue, overloading, misuse.
Safety latch testing, spring and latch examinations.
Cable testing and adjusting as needed.
Arm lock adjustments tested and greased as needed.
Sliding block testing and examination.
Test every screw, bolts/nuts, floor anchors, and fastening device for tightness and factory required torque.
Check electrical components and wiring for wear points.
In ground leak test examination, water test, surrounding stabilizing testing.
Check cylinders for corrosion, rust, damage and leakage.
Safety adjustments made during the inspection are included in the fee.
Completed safety check list, sign off, and safety report provided upon completion.
Our senior technician is a certified Automotive Lift Institute inspector.
Our corporate trainer provides safety training for your shop leadership.

Click to Call and Book your Annual Hoist Inspection Now
Need more information?