Concierge 4
Whether picking up VIPs at a private airport, or escorting guests on a factory tour, our four- and six-seat Concierge models will impress even the most discerning passengers. With a smooth, quiet ride, and the widest, most comfortable seats in the industry, these vehicles provide a truly first-class experience.
In Stock: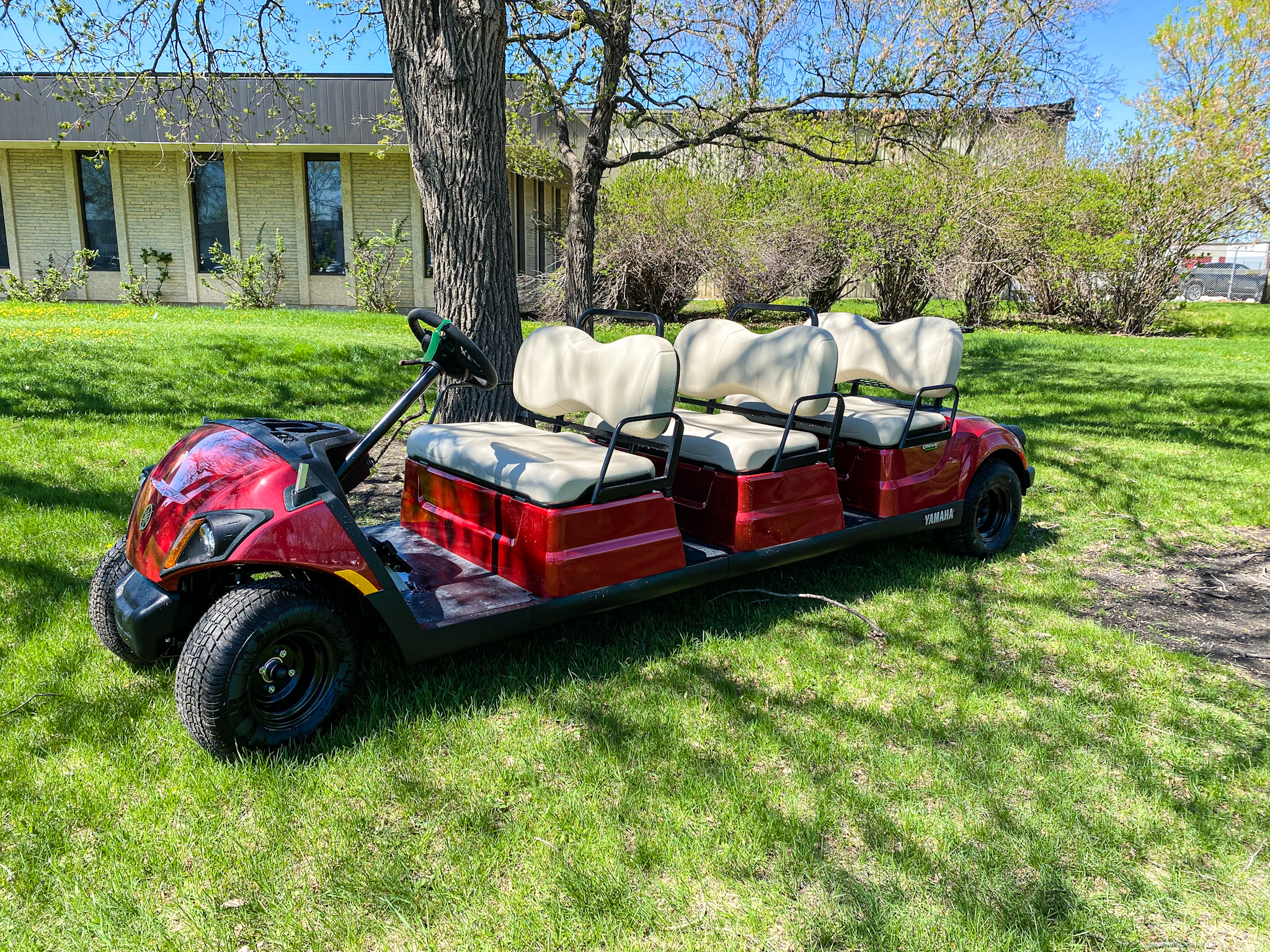 Gallery 1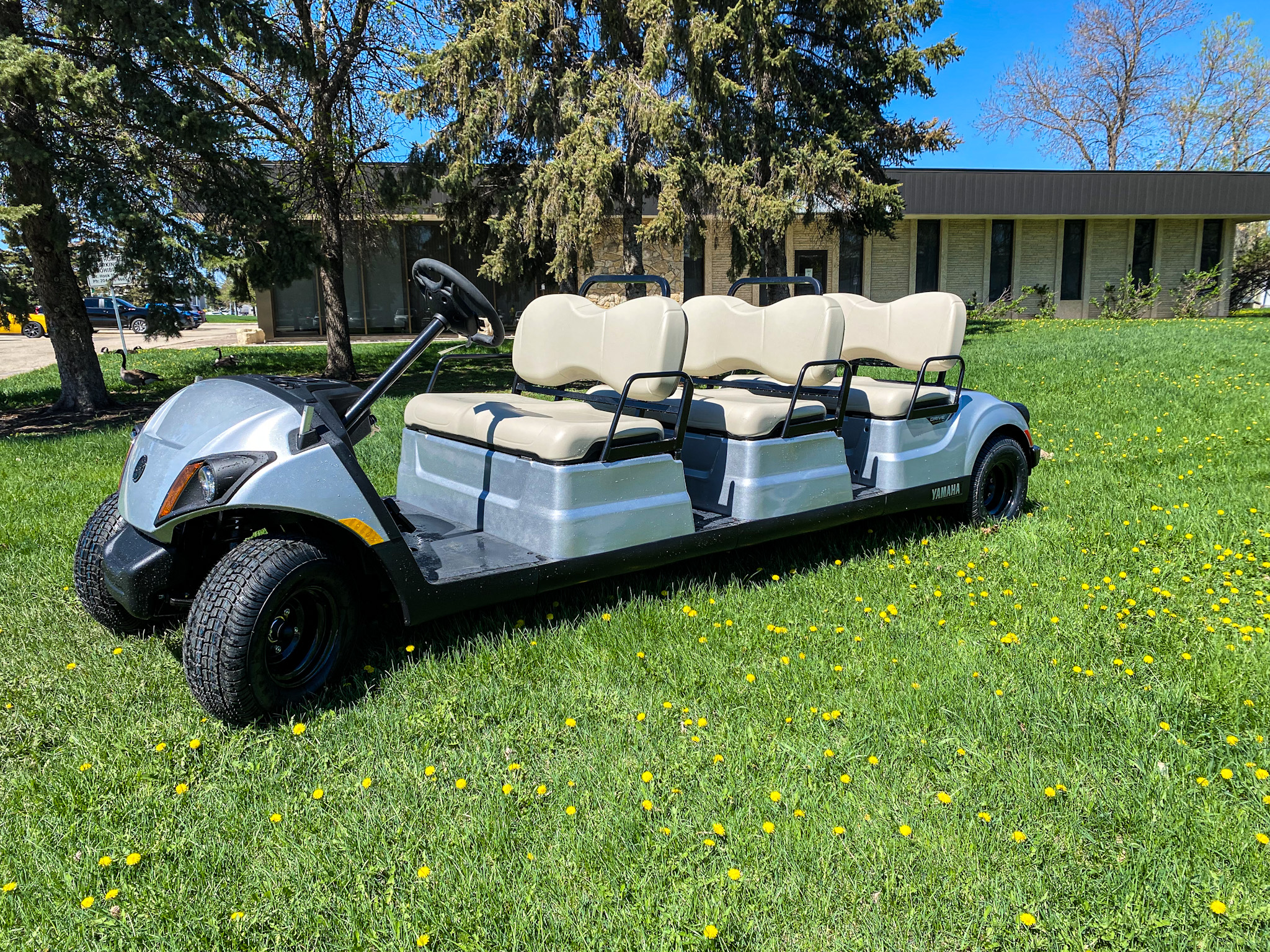 Gallery 2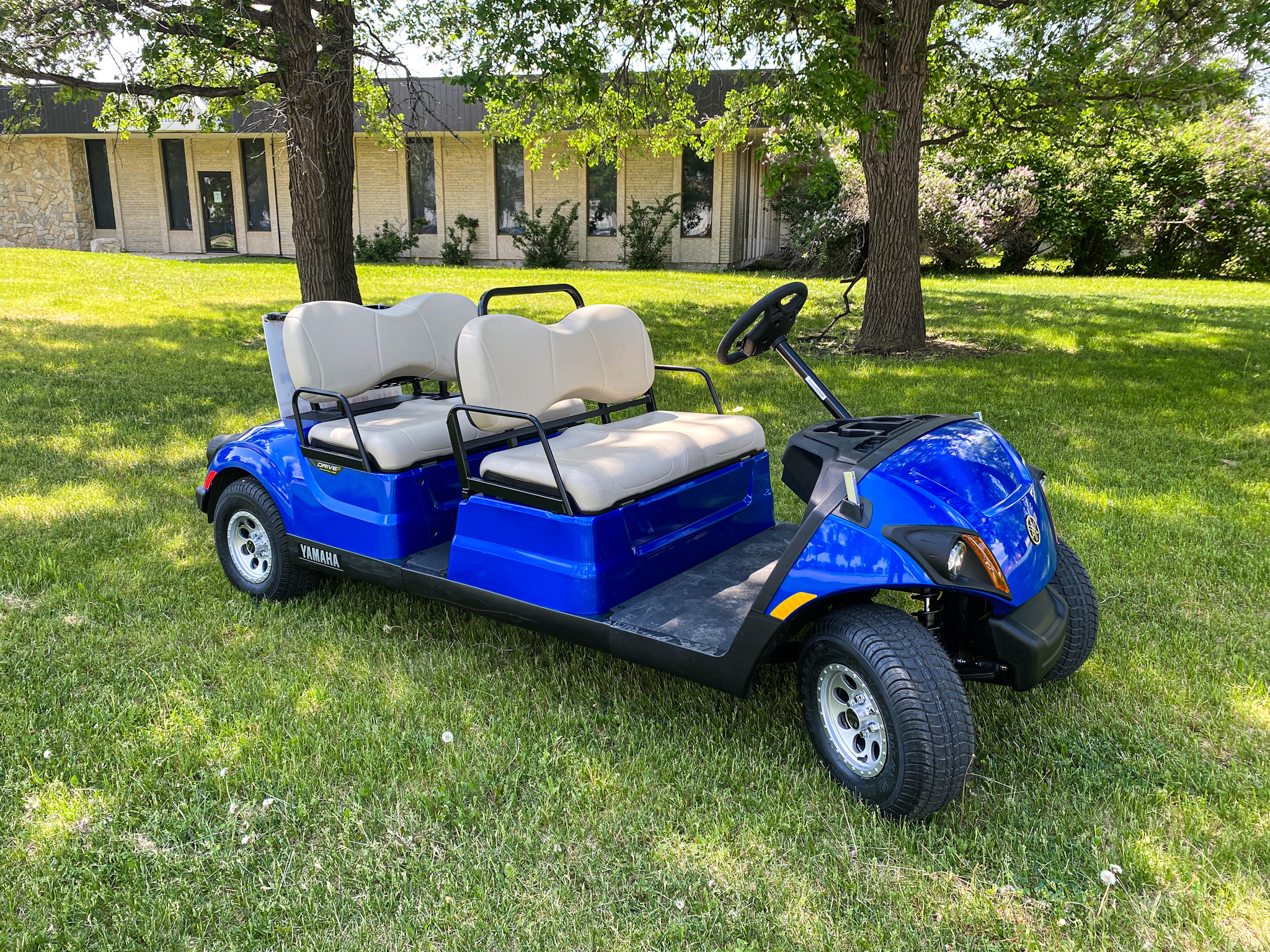 Gallery 3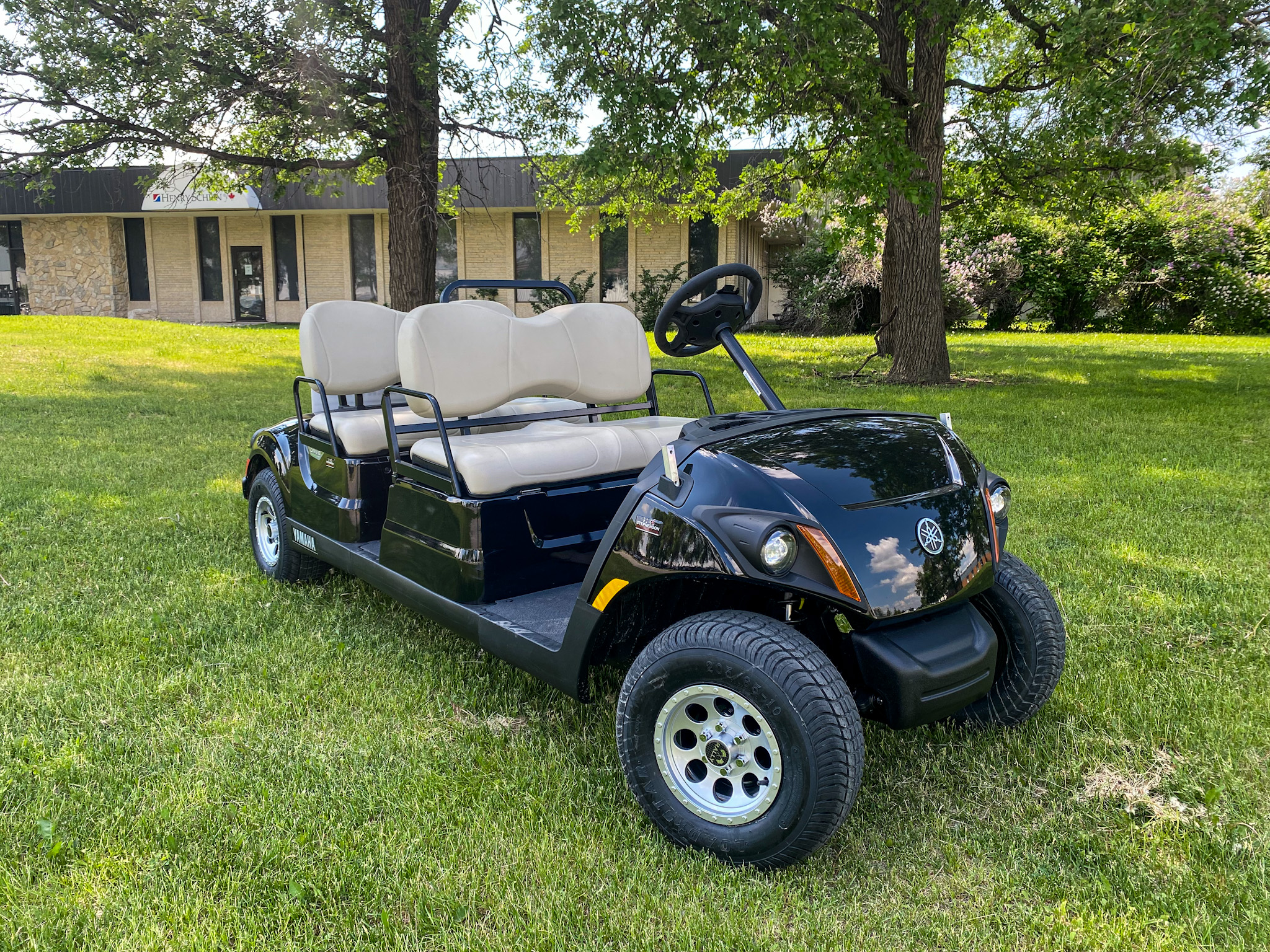 Gallery 4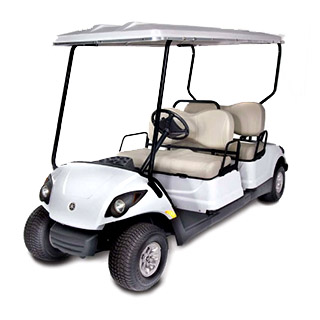 Gallery 5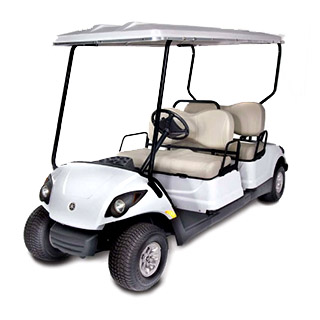 Gallery 6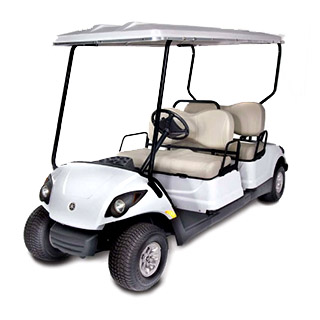 Gallery 7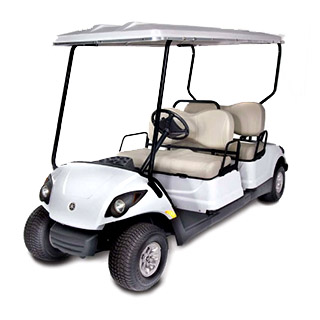 Gallery 8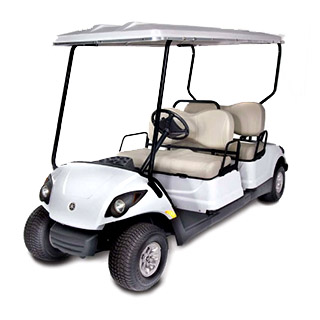 Gallery 9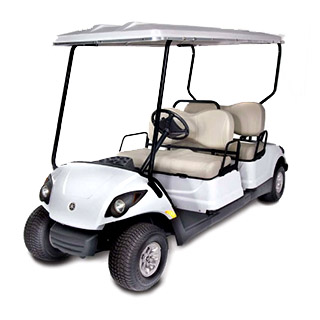 Gallery 10
---
Features
Motor: 48-volt AC Motor
Output Rating: 6.7 hp for 60 minutes
Motor Control Unit: NEOS 350 amp AC controller by Toyota Industries Corporation
Batteries: Standard: Six 8-volt Trojan T-875 Batteries with HydroLink Watering System Optional: Eight 6-volt Trojan T-105 Batteries
Charger: YAMAHA-built automatic microprocessor-based high frequency switching regulated charger.
---
Specifications
| | |
| --- | --- |
| Maximum Forward Speed | 19 mph (31 km/h) |
| Maximum Payload | 99 lb |
| Hill Climbing Capacity | 20° |
| Minimum Turning Radius | 15 feet (4.56 m) |
| | |
| Dry Weight | 349 kg (767 lbs) w/o suntop and batteries 519 kg (1144 (lbs) w/ Trojan T-875 batteries |
| Tire Size | 205/65-10 DOT (4-ply rating) |
| Seating Capacity | 4 persons |
| Available Model Colours | Tortuga (standard), Glacier, Garnet, Tanzanite, Moonstone Metallic, Onyx Metallic, Sandstone Metallic. |
| Available Seat Colour | Stone (standard), Black |
| Available Suntop Colour | Stone, White, Black |
---
Dimensions
| | |
| --- | --- |
| Overall Length | 3250 mm (128 in) |
| Overall Width | 1200 mm (47.2 in) |
| Overall Height (with suntop) | 1222 mm (48.1 in) |
| Overall Height (without suntop) | 1910 mm (75.2 in) |
| Wheelbase | 2492 mm (98.1 in) |
| Front Wheel Tread | 870 mm (34.3 in) |
| Rear Wheel Tread | 980 mm (38.6 in) |
| Minimum Ground Clearance | 148 mm (5.8 in) |
| Floor Board Height | 342 mm (13.5 in) |